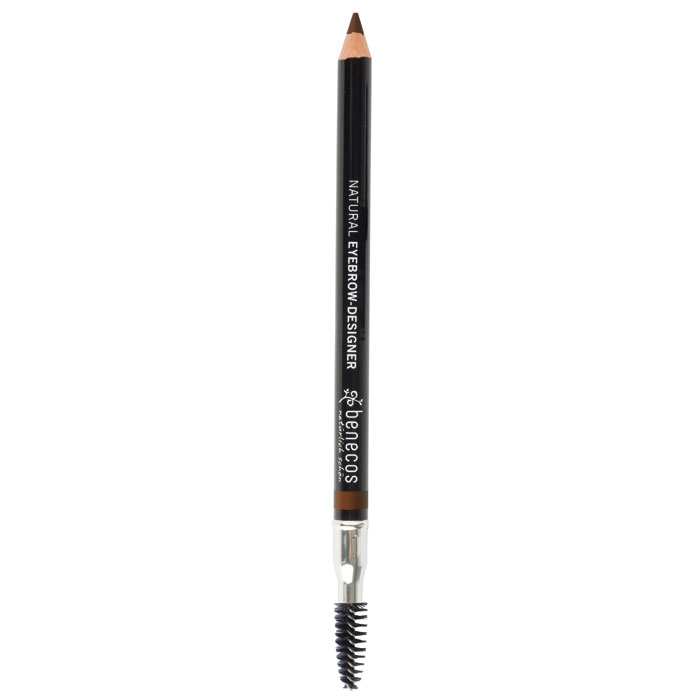 Brown eye brow pencil
by BENECOS
Brown Eye Brow Designer shapes your brows and fills in any gaps. Brush your brows up after application to blend colour for a natural look.
Pro tip: Fix the brows by brushing in a little Less is More Kiesel Wax to hold the hairs in place.

BDIH certified natural. Vegan. Gluten-free.
"This vegan brow shaper in cool neutral tone is a real keeper for brunettes."